Meet The team
Our team members come from varied backgrounds and share eclectic interests. But one thing brings us together: our passion for serving youth and our communities.
Our staff – which includes a blend of working professionals, college graduates and undergraduates – have impressive resumes and even bigger hearts. Through our interactions with families, we strive to create a safe, friendly environment where youth feel welcome to fellowship and learn. Collectively, our skills allow us to respond to the changing needs of our community and deliver high-value services to families.
Deacon John Wilson – PROGRAM DIRECTOR
John H. Wilson, III became the fulltime Education and Enrichment Program (EEP) Director at West Angeles Church after earning his B.S. in Electrical Engineering from George Washington University and enjoying a 20-year career as an aerospace engineer.
Under his direction for nearly two decades, EEP has grown from modest math tutoring sessions to a noteworthy educational program that has provided year-round enrichment opportunities to thousands of youth, mostly non-members, from over 50 middle and high schools across Los Angeles County.
John's vision to provide the best resources developed into a partnership with Princeton Review for SAT Prep classes; a Summer Algebra Institute for 6th through 9th graders; a Summer Bridge Program to enhance math, science and language skills; and a College Readiness Program to equip students for higher-learning. He also established youth Life Skills Workshops and a Parent Institute to communicate vital information.
His region-wide outreach includes coaching math teachers and consulting with charter school staff to help them build strong math curriculums. John has also served on several community boards at El Camino Community College, received the El Camino Community Service Award in 2007, and the NAACP Man of Valor Award in 2006.
AMANDA NWAOPARA
Math & Science Instructor
ERICA COPELAND
Programs & Community Relations
CHRISTINA WHITE
English Instructor
VINCENT SELHORST - JONES
Math Instructor
JASIRI LIGGINS
Math Instructor
TALOR JOHNSON
Science & Spanish Instructor
NICOLE JOHNSON
Program Coordinator
NIA LIGGINS
English & Math Instructor
WINTA STEFANOS
Science Instructor
STEPHANIE BROWN
Math Instructor
SIERRA WILLIAMS
English Instructor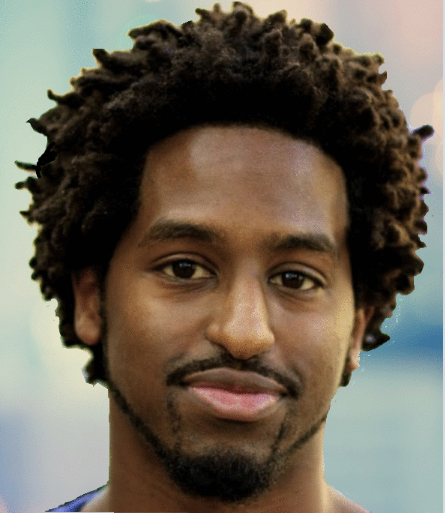 YARED YONAS
Math Instructor